Act!onHeat Flyer
Promotional Material
Download the compact Act!onHeat Flyer to share the Act!onHeat project with your network.
Act!onHeat will enable and accelerate local Heating & Cooling transitions by:
identifying success factors of effective Heating & Cooling plans and turning them into practical workflows;
developing individual and group support activities to guide municipalities, local planners and stakeholder in applying these workflows;
facilitating finance and the design of effective projects and policy frameworks through Europe-wide events and advocacy activities.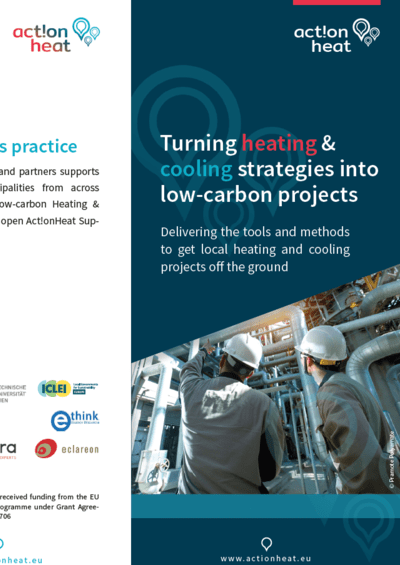 Publication date:
Languages: English
Author: ICLEI Europe
Subscribe to our Newsletter

This project has received funding from the European Union's Horizon 2020 research and innovation program under grant agreement No 101033706. The sole responsibility for the content of this website lies with the Act!onHeat project and does not necessarily reflect the opinion of the European Union.